Welcome to The Rise School of Corpus Christi, the city's first and only school dedicated to early education of children with and without disabilities in an
inclusive classroom setting
with master's level educators and on-staff speech, occupational, physical, and music therapists.
The Rise School of Corpus Christi serves children ages fifteen months to six years of age in an intensive environment of early education and intervention provided to students year-round, five days a week, six hours daily. In its unique, proven model of an "integrated environment", The Rise School enrolls about 50% of its students with development delays, and 50% are traditional learners, a blend which allows children with developmental delays to model after their typically-developing peers; and for traditional learners to learn compassion and benefit from a high quality inclusive education tailored to the individual needs of every child. We are a unique, high quality program that provides services that benefit the whole child. Traditional learners benefit greatly with enhanced academic skills and a deeper understanding and compassion for people of varied abilities.
Current Location:
The Rise School of Corpus Christi
2030 Rise Road
Corpus Christi, TX 78411
(361) 814-9399
Vanessa Nisbet, Executive Director
director@risecorpuschristi.org
Powered by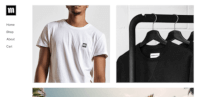 Create your own unique website with customizable templates.