Amazon smile

What is the AmazonSmile Foundation?
The AmazonSmile Foundation is a 501(c)(3) private foundation created by Amazon to administer the AmazonSmile program. All donation amounts generated by the AmazonSmile program are remitted to the AmazonSmile Foundation. In turn, the AmazonSmile Foundation donates those amounts to the charitable organizations selected by our customers. Amazon pays all expenses of the AmazonSmile Foundation; they are not deducted from the donation amounts generated by purchases on AmazonSmile.
Please click here to support Rise!!!
<div id="amznCharityBanner"><script type="text/javascript">(function() {var iFrame = document.createElement('iframe'); iFrame.style.display = 'none'; iFrame.style.border = "none"; iFrame.width = 310; iFrame.height = 256; iFrame.setAttribute && iFrame.setAttribute('scrolling', 'no'); iFrame.setAttribute('frameborder', '0'); setTimeout(function() {var contents = (iFrame.contentWindow) ? iFrame.contentWindow : (iFrame.contentDocument.document) ? iFrame.contentDocument.document : iFrame.contentDocument; contents.document.open(); contents.document.write(decodeURIComponent("%3Cdiv%20id%3D%22amznCharityBannerInner%22%3E%3Ca%20href%3D%22https%3A%2F%2Fsmile.amazon.com%2Fch%2F20-5524491%22%20target%3D%22_blank%22%3E%3Cdiv%20class%3D%22text%22%20height%3D%22%22%3E%3Cdiv%20class%3D%22support-wrapper%22%3E%3Cdiv%20class%3D%22support%22%20style%3D%22line-height%3A%2028px%3B%20font-size%3A%2025px%3B%20margin-top%3A%201px%3B%20margin-bottom%3A%201px%3B%22%3ESupport%20%3Cspan%20id%3D%22charity-name%22%20style%3D%22display%3A%20inline-block%3B%22%3ERise%20School%20of%20Corpus%20Christi%20Inc.%3C%2Fspan%3E%3C%2Fdiv%3E%3C%2Fdiv%3E%3Cp%20class%3D%22when-shop%22%3EWhen%20you%20shop%20at%20%3Cb%3Esmile.amazon.com%2C%3C%2Fb%3E%3C%2Fp%3E%3Cp%20class%3D%22donates%22%3EAmazon%20donates.%3C%2Fp%3E%3C%2Fdiv%3E%3C%2Fa%3E%3C%2Fdiv%3E%3Cstyle%3E%23amznCharityBannerInner%7Bbackground-image%3Aurl(https%3A%2F%2Fimages-na.ssl-images-amazon.com%2Fimages%2FG%2F01%2Fx-locale%2Fpaladin%2Fcharitycentral%2Fbanner-background-image._CB309675353_.png)%3Bwidth%3A300px%3Bheight%3A250px%3Bposition%3Arelative%7D%23amznCharityBannerInner%20a%7Bdisplay%3Ablock%3Bwidth%3A100%25%3Bheight%3A100%25%3Bposition%3Arelative%3Bcolor%3A%23000%3Btext-decoration%3Anone%7D.text%7Bposition%3Aabsolute%3Btop%3A20px%3Bleft%3A15px%3Bright%3A15px%3Bbottom%3A100px%7D.support-wrapper%7Boverflow%3Ahidden%3Bmax-height%3A86px%7D.support%7Bfont-family%3AArial%2Csans%3Bfont-weight%3A700%3Bline-height%3A28px%3Bfont-size%3A25px%3Bcolor%3A%23333%3Btext-align%3Acenter%3Bmargin%3A0%3Bpadding%3A0%3Bbackground%3A0%200%7D.when-shop%7Bfont-family%3AArial%2Csans%3Bfont-size%3A15px%3Bfont-weight%3A400%3Bline-height%3A25px%3Bcolor%3A%23333%3Btext-align%3Acenter%3Bmargin%3A0%3Bpadding%3A0%3Bbackground%3A0%200%7D.donates%7Bfont-family%3AArial%2Csans%3Bfont-size%3A15px%3Bfont-weight%3A400%3Bline-height%3A21px%3Bcolor%3A%23333%3Btext-align%3Acenter%3Bmargin%3A0%3Bpadding%3A0%3Bbackground%3A0%200%7D%3C%2Fstyle%3E")); contents.document.close(); iFrame.style.display = 'block';}); document.getElementById('amznCharityBanner').appendChild(iFrame); })(); </script></div>
https://smile.amazon.com/ch/20-5524491
Powered by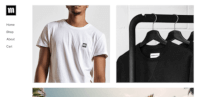 Create your own unique website with customizable templates.